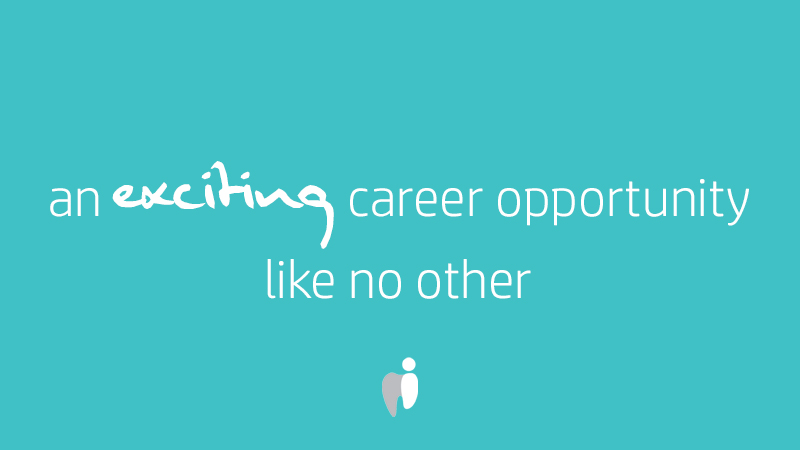 iDental Surgery is seeking Dental Assistants to start a full-time role or permanent part-time role at our brand new practice. You will work along side a dental & dermal therapy team.
Who We Are
iDental Surgery is 100% locally owned and operated. We were established nearly 10 years ago in Sydney and for the last five years we have been operating in rural NSW. In 2020, we have returned to Sydney, relocating to an exciting new gorgeous premises.
We are a husband & wife team made up of Principal Dentist Dr. Vicky Prokopiou, who has almost 20 years experience in the health industry – having studied both pharmacy and dentistry, along with a keen passion for health & wellness. Dr. Vicky believes in evidence-based dentistry & dermal therapies.
Practice Partner Peter Samios has a business & marketing background, with dental experience from our rural practice, along with nine years of experience working in the media industry at a local and national level.
What We're All About
We are local. We are privately owned. We strive to provide a friendly, knowledgeable, memorable experience for our patients, giving them the best and most appropriate oral health advice & treatments.
The successful applicants must believe in treating patients as a whole, whilst educating patients about their individual health needs.
Our Technologies
With a brand new practice, comes brand new equipment. Including Philips Zoom Teeth Whitening, OPG, new dental chairs, digital intra-oral x-rays, the latest computers, new sterilisation room, nitrous oxide, EMS Airflow and rotary endodontic systems.
What We're Looking For
Great personality, outgoing & conversational
A team player
A passion for quality dentistry & quality customer service
Minimum 2-3 years experience as a dental assistant within Australia
Community involvement & promotional/out-of-work appearances
Love getting social (i.e. love to appear regularly on our digital & social media platforms)
Non-Negotiables
Punctual
Efficient
Believes in helping people
Interested in improving your dental assisting skills
Being adaptable
Ability to work seemlessly in a team
Attend team meetings & professional development activites
Handles feedback well & implements change
Respects all team members
What's Required
This role requires you to:

Be a dental assistant
Take calls & book appointments
Process payments
Type notes & do charting
Always help the dentist & other team members

Proficient computer & telephone skills
Follows protocols & procedures
Fluent in the English language
Willing and eligible for a Police Check and Working with Children Check
Applications Now Open!
Make no mistake. We're looking for the best!
Applications open until the positions are filled.
Interested? Send your resume plus a one minute video to careers@identalsurgery.com.au.