We're About To Announce
Something Big
An Accredited Dental Practice You Can Trust
We pride ourselves in offering you and your family tailored treatments and services that treat and prevent dental disease.
Philips Zoom! Teeth Whitening, Invisalign®, porcelain veneers, crowns & bridges are all available right here at iDental Surgery.
We are the home of Aliki Skin + Care. Our team believes in treatment that is not just focused on teeth. A smile involves the whole face
Dr. Vicky has almost 20 years experience in the health industry and she is excited to be at the forefront of Dermal Therapy.
To give you everything you need for the best skin of your life. The power to optimise your skin routine in your hands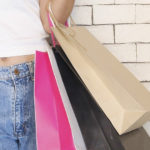 Browse & purchase from our range of natural skin care products 24/7 with delivery across Australia
Time For Your Next Visit?